A Quiet Respite from Defeat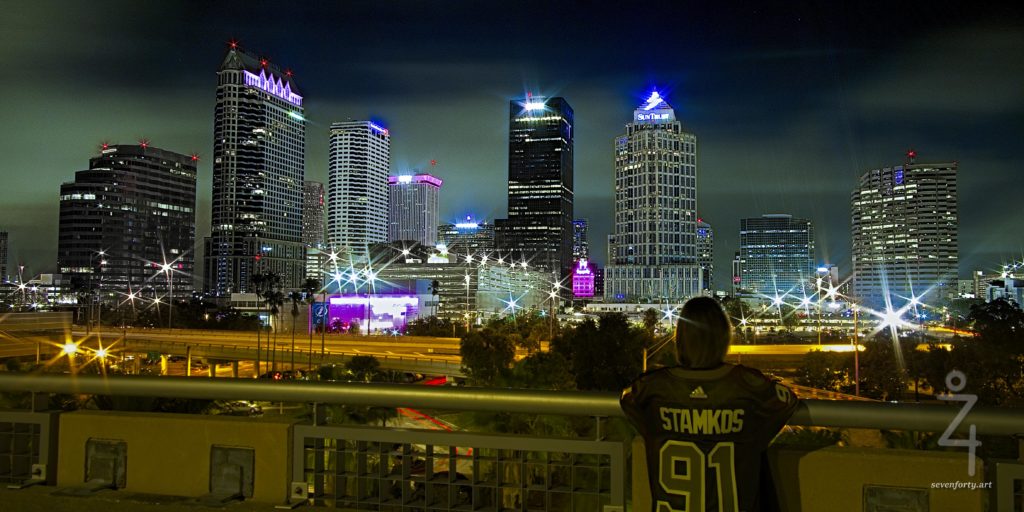 The Tampa skyline was quite dramatic with fast moving clouds spawned by Tropical Storm Nestor that was making landfall in the Florida panhandle. Meanwhile in Tampa Bay there was a hockey game to be played. As I arrived to the game I was hoping that the storm was a good omen for the Tampa Bay Lightning who were taking on the Colorado Avalanche the evening of this snap. Unfortunately that wasn't the case, as this photo was taken from atop the parking garage shortly after a mound of unforgiving Colorado snow took to the ice of Amalie Arena devouring the Lightning of Tampa Bay by a tally of six to two.
While nothing completely erases the taste of a Lightning defeat in this fan's heart, getting this capture of a Stamkos fan calmly admiring the skyline after the loss did take my mind off the shellacking for a few moments.
Fuji X-T3, Samyang 12mm, 60″, F8, ISO 160