Dave "The Captain" Andreychuk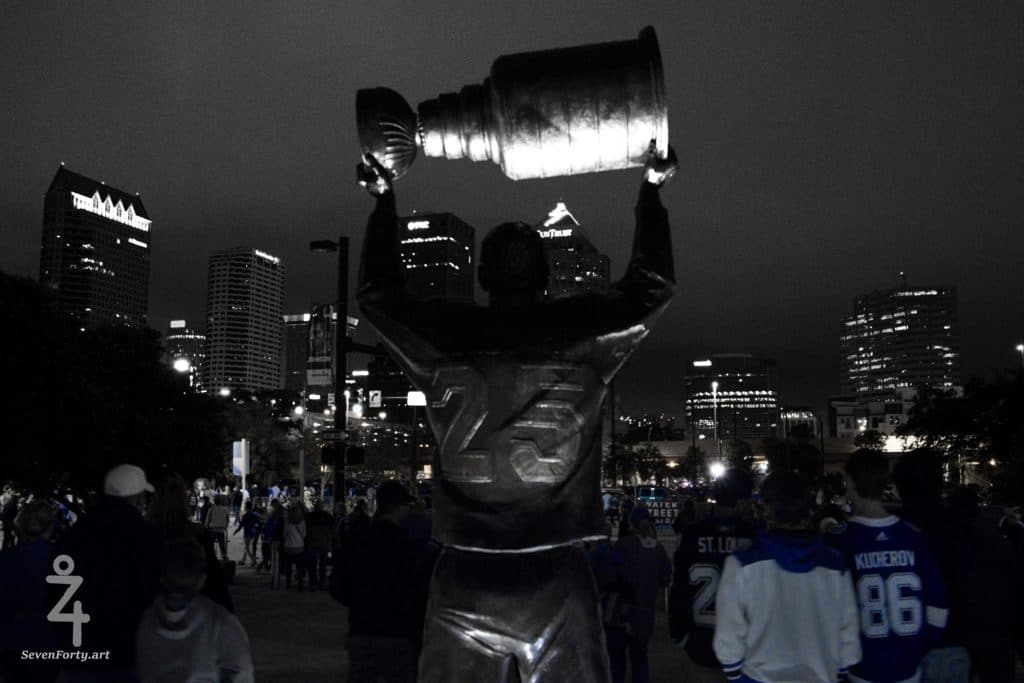 Welp, the Bolts lost on yet another Saturday evening in Tampa Bay. Someday I'll be able to capture a photo after a win. If superstitions don't exist, then I think my camera's presence at Bolts' games may make the team nervous. Some people are just camera shy I suppose.
Anyways, nobody notified MacDill AFB in time and the Canadian air force was able to launch a spectacularly successful air attack campaign on the state of Florida. Jets flying all the way from Winnipeg blitz southern Florida wiping out an entire endangered species of panther native to that area. After bombing the Florida Panthers four to three, the Jets altered heading for the Tampa Bay area, and less than 48 hours after taking out the endangered Panthers, they grounded the Tampa Bay Lightning by the same measure.
So, instead of capturing recent glory, I figured I'd capture past glory with a photo of a bronzed Dave Andreychuk lifting the Stanley Cup over the downtown Tampa skyline.
Fuji X-T3, XF 18-55mm @ 18mm, 1/30th", F5, ISO 6400